Browse all case studies
17 June, 2021
Building 215 Living Laboratory
Supported through the involvement of major industry partners, the Living Lab in the Engineering Pavilion (Building 215), was completed in 2014 as a result of close interdepartmental collaboration between the Faculty of Science and Engineering and Properties, Facilities & Development.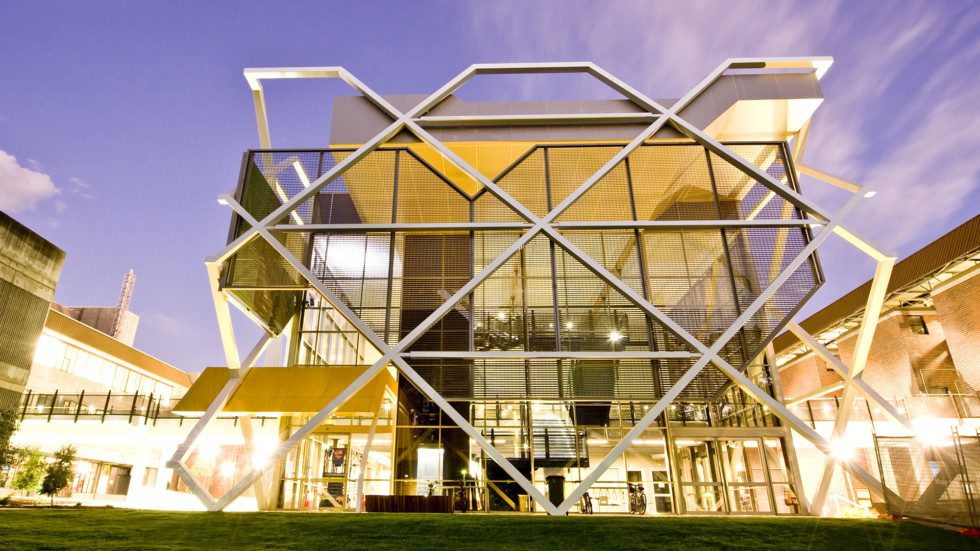 With Curtin's Faculty of Science and Engineering requiring additional premises for their growing student population, the Faculty determined an opportunity to create a 'smart building' with the ability to provide an innovative and practical pedagogical approach to education – providing students with an environment in which to explore real life engineering parameters and the principles that underpin sustainable building design.
Within the walls of the Living Lab, students learn by 'doing' and use the building as a scientific instrument, demonstrating the core principles of engineering and the complexity of how a building needs to be designed in terms of sustainability, structure and comfort.
Two key focus areas for students are examining air-conditioning services and structural monitoring of the building, through the use of live system data embedded into the building's interface to assess temperature, humidity, thermal efficiency and water pressure dynamics, along with examining the building's open stairwell and bridges through an array of accelerometer and strain gauges.
Since its completion, the Living Lab has:
Been incorporated into Faculty of Science and Engineering unit assignments, most recently with a focus on fluid dynamics
Informed research findings for Dr Jun Li's work
Collected 1.5TB of data a week, stored for at least three years, as a resource for students and researchers
As a result of the Living Lab's successes in providing an alternative, state-of-the-art approach to tuition, additional in-built pedagogical opportunities are being developed in line with the construction of the upcoming Building 418, School of Design and the Built Environment development as part of the Exchange precinct, anticipated to launch in 2022.
Share this case study
Help extend our voice and share this within your network.