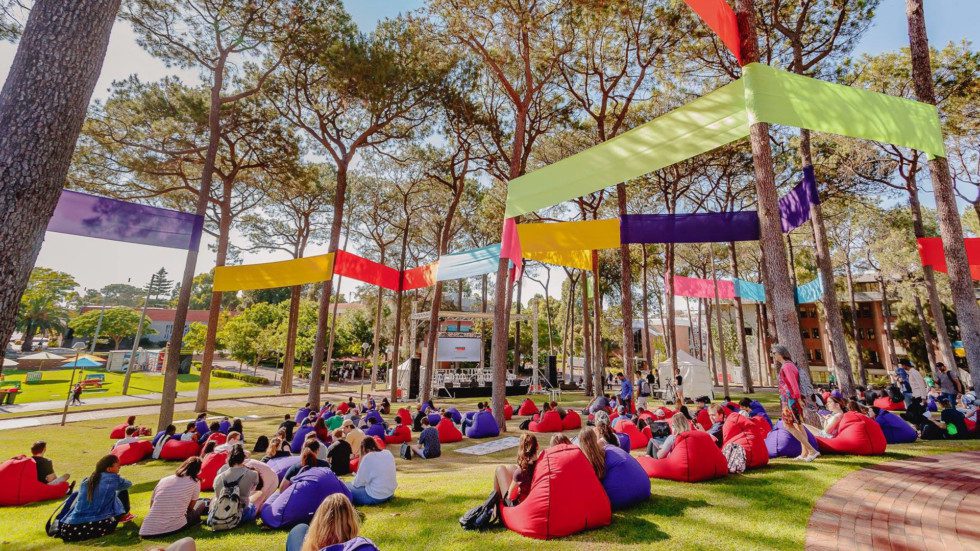 Curtin's physical expansion has mirrored our forward-looking nature and responsiveness to the changing needs of our students, staff, partners and the broader communities we serve.
Properties, Facilities & Development (PF&D) plays an important role in ensuring Curtin's physical presence enables ongoing transformation and supports the University's vision to be a recognised global leader in research, education and engagement. The department is responsible for the planning, delivery, maintenance and operation of great places where people come first.
The Greater Curtin Master Plan
Curtin has embarked on a transformation agenda, which includes the development of the Perth campus into a collaborative innovation precinct that cultivates a vibrant social, professional and commercial urban community. Our Master Plan articulates this vision. It was published in 2013 and continues to evolve to respond to Curtin's strategic direction and inform development.
Sustainability at Curtin
In 2015, Curtin University was awarded Australia's first 5-star Green Star-Communities rating from the Green Building Council of Australia (GBCA) for our Master Plan. Earlier in 2020, the Master Plan was recertified with a 6 Star rating, which represents 'World's Best Practice' and highlights Curtin's continued commitment to creating a sustainable and thriving campus.
Green Star is an internationally recognised sustainability rating which assesses the planning, design and construction of large-scale development projects across five categories including governance, liveability, economic prosperity, environment and innovation.
Green Star-Communities unifies our sustainability initiatives, clarifies our approach and sets shared goals across the organisation whilst providing independent verification that our vision will deliver on environmental, social and economic sustainability.