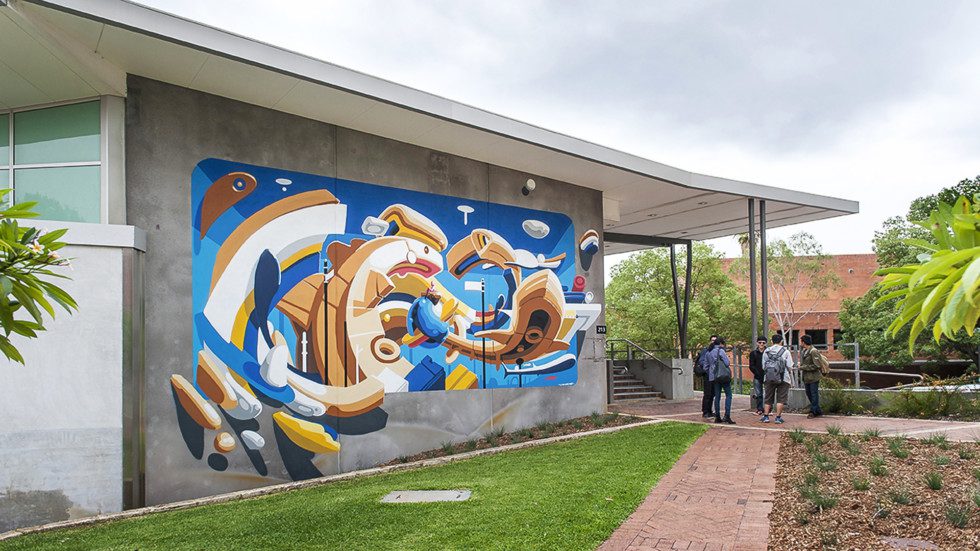 Our campus celebrates a diverse range of cultures and everyone's welcome to enjoy our community facilities and events.
Public art
Curtin is home to a variety of iconic artworks from prominent Australian and international artists. Each piece tells a unique story, so head straight to our Bentley campus and let them speak for themselves.
In 2016 as part of FORM's festival of urban activation and art, Curtin embraced Public Campus and a who's who of international urban artists have woven their stories into the cultural fabric of Curtin University's Perth Campus. For our students, being able to rub shoulders with and watch and learn from the world's best contemporary street artists provided a type of learning that cannot be achieved within the classroom.
John Curtin Gallery
One of Western Australia's major public art galleries and one of the largest and best-equipped university galleries in the country is located on the Bentley campus of Curtin University.
The John Curtin Gallery enlivens the intellectual life of the University and its surrounding communities through exhibitions, events and public programs that explore global perspectives on contemporary art.
Self-Guided Tours
Take a self-guided tour of the beautiful gardens, artworks and sculptures on our Perth campus. Follow our .pdf map and scan the QR codes to listen or you can view the full playlist of all the audio clips.
Libraries
Curtin has several unique libraries across its WA and global campuses, each specially designed to fit the needs of our Curtin community. The iconic T.L. Robertson Library, located in the heart of our Perth campus is a favourite of students, staff and community members, with dynamic study spaces, extensive digital and physical collections, and breath-taking views of our beautiful campus.
Theatre
Curtin's Hayman Theatre Company produces over 100 performances a year. Home to our Theatre Arts students, the Hayman Theatre is a flexible, boutique space housing the latest industry standard technology. Our Theatre Arts course is WA's longest running tertiary theatre programme, with notable alumni including Kate Mulvany and Mandy McElhinney. The theatre has been an annual host of Fringe World events since 2018.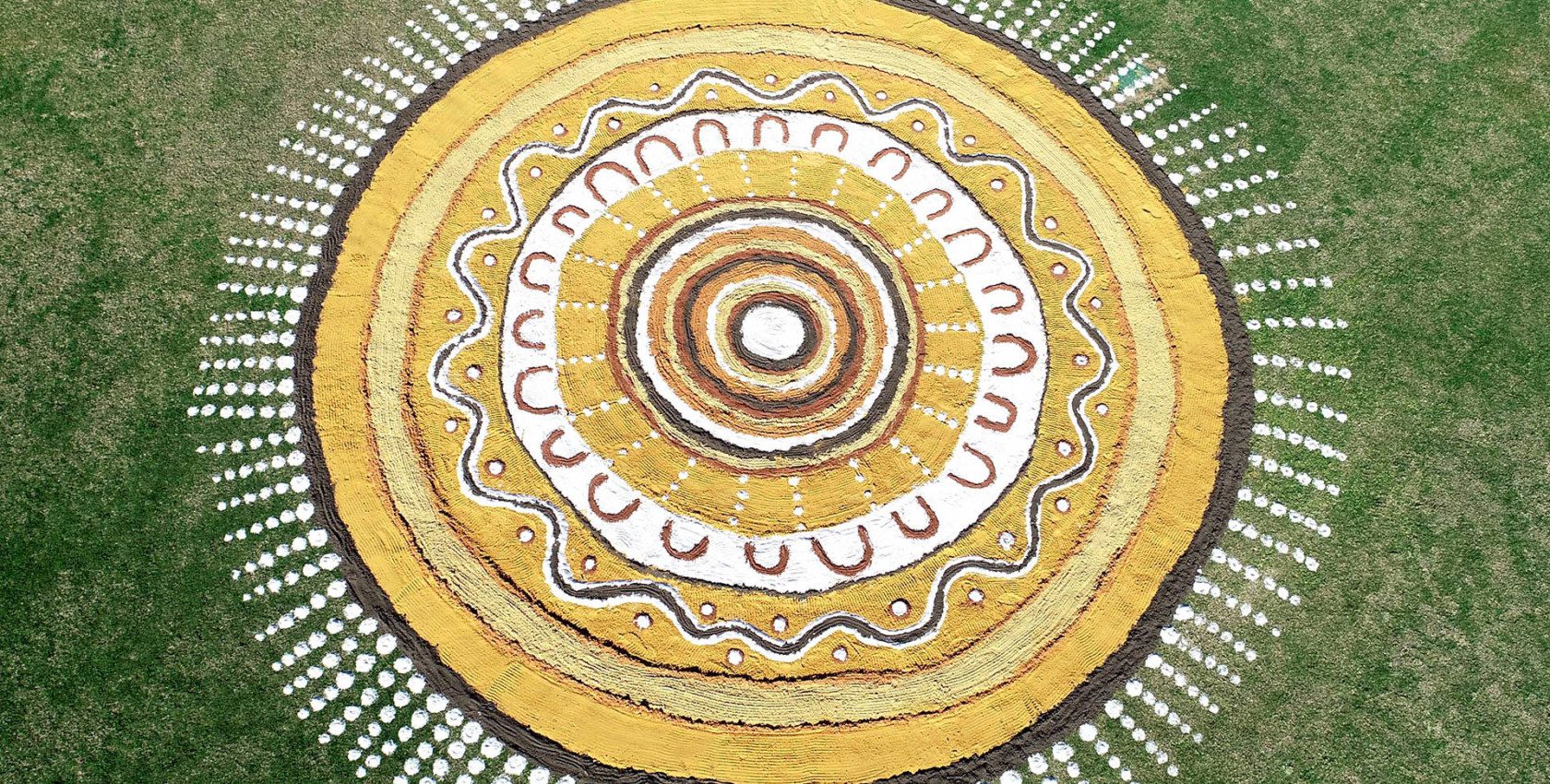 This country (boodja), where Curtin is situated, has belonged to the Whadjuk Noongar people for thousands of years and is now a place of learning for all people. Curtin is proud to continue this long tradition.
Features and activities
Indigenous culture is celebrated on campus in many events throughout the year, including the Rob Riley Memorial Lecture and NAIDOC Week, as well as through signage, art installations, performances and tours.
Campus design
Curtin's Living Knowledge Stream Guidelines were recently developed in partnership with elder Dr Noel Nannup. The guidelines articulate how we communicate the story of the Indigenous song lines, which run throughout our campus, with visible markers and landscaping. The two song lines that traverse across the campus, the Kujal Kela (Twin Dolphin) and Djiridji (Zamia), respond to energy flow or energy lines that are connected to and follow the historic underground and surface water flows which support life.
Centre for Aboriginal Studies
Our Centre for Aboriginal Studies provides support for Indigenous students and staff, and courses that explore Indigenous knowledge and ideas.
The CAS building was designed to embrace and reflect Indigenous values and culture. The building's circular design emulates the shape of the goanna, a symbol of continuing life, equality and unity. A traditional mosaic based on the works of the late Joan Martin also decorates the floor of the centre's lobby and represents community, diversity and knowledge.