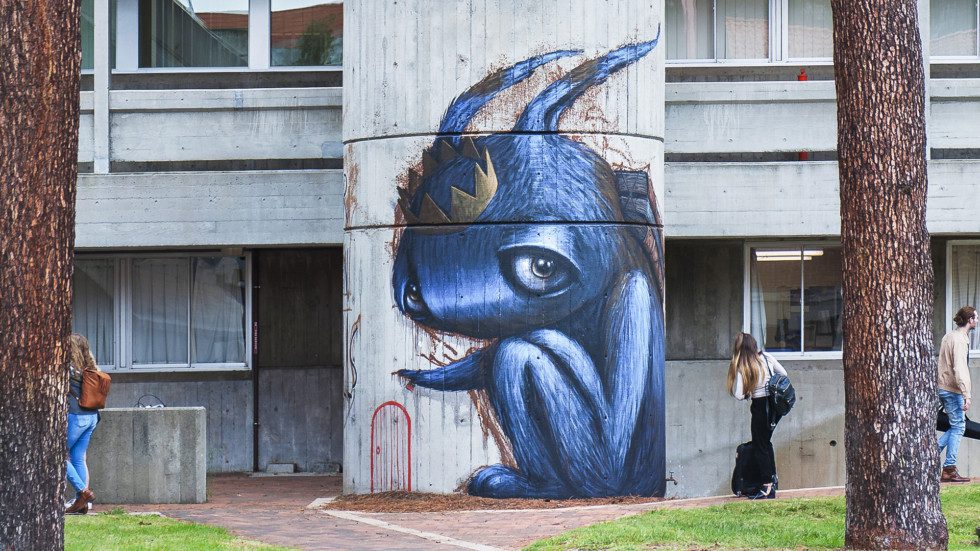 Curtin has a host of surprises hidden around campus and our grounds are always open. Explore the expansive gardens and vibrant art, and keep an eye out for all the unique places scattered throughout campus, waiting to be discovered. We've got whozits and whatzits galore!
Whozits and whatzits
Enrich your Curtin adventure with the following hidden treasures on campus. The Book Nook and Gaming Cube are only open during semester. All other whozits and whatzits are always available to explore.
Art and gardens
Our Perth campus is decorated with a rich variety of public art, sculptures and urban street art from renowned Australian and international artists.
Lose yourself in our Perth campus' breath-taking gardens. Each pocket of paradise is home to unique plants from across the globe. Immerse yourself in the tranquillity of the Japanese Garden or see what's in season in the Edible Garden.
You can even take a self-guided tour of the grounds, narrated by a member of our Parks and Gardens team.