Drone / remotely piloted aircraft (RPA) services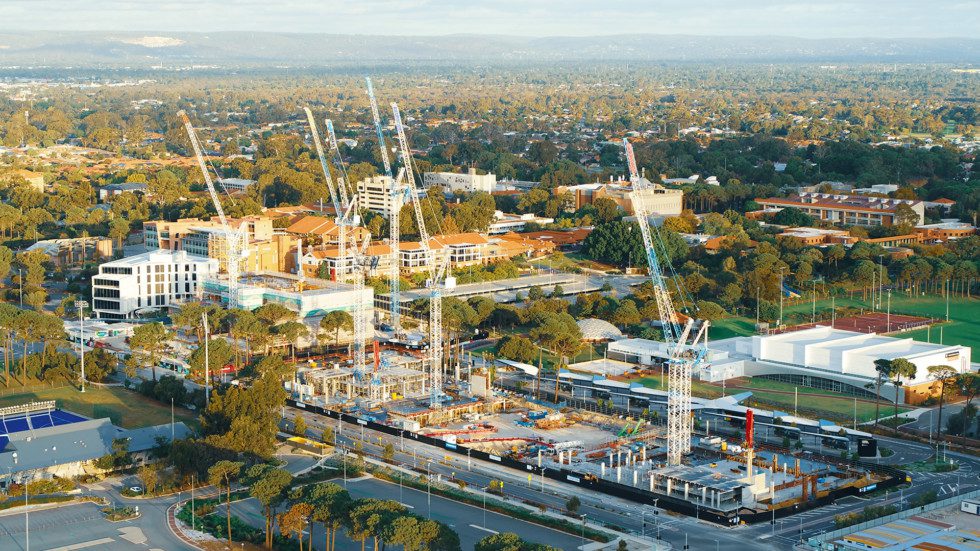 Curtin's RPA Operations team is responsible for all Aerial Surveying / Photography operations on behalf of the University and authorising all drone flights over University buildings and lands.
Need to know info
Your safety on campus is one of our biggest responsibilities and concerns. In order to safely manage drone use in and around campus we have implemented a permit system.
The use of drones solely for recreational purposes is not permitted on Curtin lands. If you have a valid need (e.g research, aerial inspections, aerial photography) to fly a drone on Curtin lands you are required to apply for a RPA Flight Permit.
Any person operating a drone on University lands without a RPA Flight Permit will be asked to cease immediately. Under section 4.4.4 of the University's RPA Operations Manual, all breaches of Aviation Safety are reported to the Civil Aviation Safety Authority for investigation.
Requesting a drone operation
Curtin University operates as a licensed RPA Systems Operator, which allows us to perform Aerial Surveying, Aerial Photography, Aerial Surveillance, and Asset and Plant Inspections.
Curtin staff who require any type of Drone service can lodge a request for our RPA Operations team to conduct these services. If RPA Operations are not able to provide the service you require, you may be advised to engage an external RPA provider.
External RPA providers / pilots
External RPA providers will require a RPA Flight Permit before conducting any flight services on Curtin lands. As a commercial RPA provider you will be expected to operate under your own Remotely Piloted Aircraft operators certificate (ReOC) and Operations Manual.
In order to obtain a RPA Flight Permit, you will need to:
1. Provide the following documentation:
A copy of the RPA Pilots (RePL) issued by CASA
A copy of your companies Chief Controllers Remote Pilots Flight Authorisation Form for the task
A Job Safety Assessment and a copy of the Risk Assessment (if required by the JSA)
2. Book the date and area of operation either by:
The 'Curtin Room Bookings' system
OR via the 'Curtin Stadium' for grounds bookings
3. You will also be required to nominate:
A Curtin Staff member as the responsible person
A valid Curtin Cost Centre should there be costs incurred for booking the area