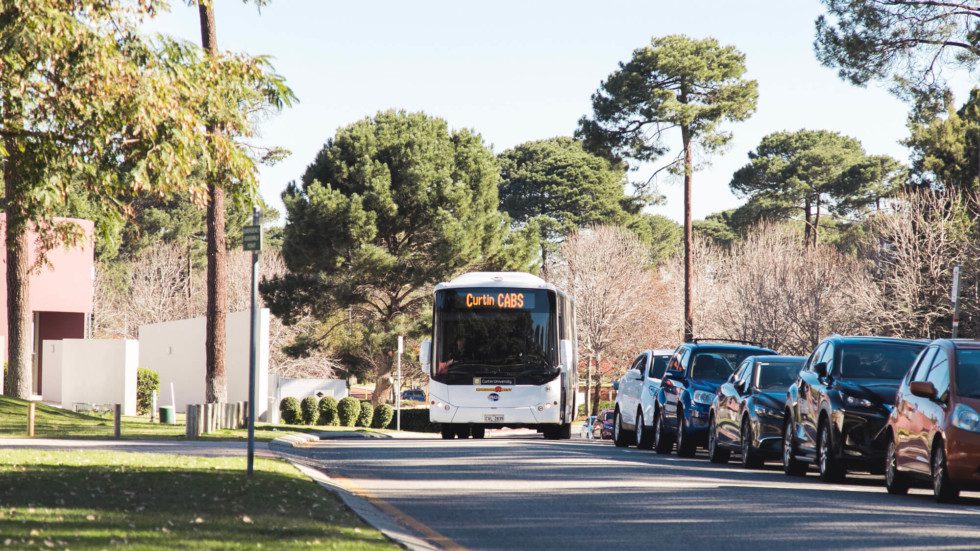 Our Curtin Access Bus (CABS) helps students and staff in the surrounding Bentley suburbs get to campus, while our Campus Courtesy Bus ensures safe passage on university grounds.
CABS App has launched!
Plan your ride to or from campus and surrounds using our CABS app. It provides live GPS tracking, route mapping and access to timetables. Visit the Horizons West website for more info.
Curtin Access Bus Service (CABS)
Our free, wheelchair accessible CAB service for Curtin students and staff runs along four circular routes during semester only (excluding tuition-free weeks):
Bentley
Waterford
South Perth & Victoria Park
Technology Park (all year round service)
Download the appropriate CABS bus map for more details and timetables. If you have any questions about CABS please email transport@curtin.edu.au
Bikes allowed
Bicycles are now allowed on all CABS buses. The driver has discretion to deny a bicycle on the bus if there are significant numbers of passengers. Bicycles are allowed only if there is no conflict with CABS patrons.
Campus Courtesy Bus Service
During semester a free hail and ride service operates on weeknights providing a safe and convenient means of transportation around the Bentley campus, including student housing villages.
The service is available between 6pm and 2am, ring the Safer Community Team on (9266) 4444 to request this service.
The service begins during StartUp Week each semester
Service continues during normal semester weeks and examination weeks
Services are not available on weekends, University holidays, inter-semester breaks or tuition-free weeks.
Wheelchair Accessible Courtesy Bus
Curtin Security operates on request a wheelchair accessible courtesy bus for staff and students. Bookings must be made in advance by contacting the Curtin Safer Community Team on (9266) 4444.