14 July, 2020
Curtin's Award-Winning Architecture
We are thrilled to share that two of Curtin's recently constructed facilities have won awards at the 2020 WA Architecture Awards, announced on Friday via a live broadcast.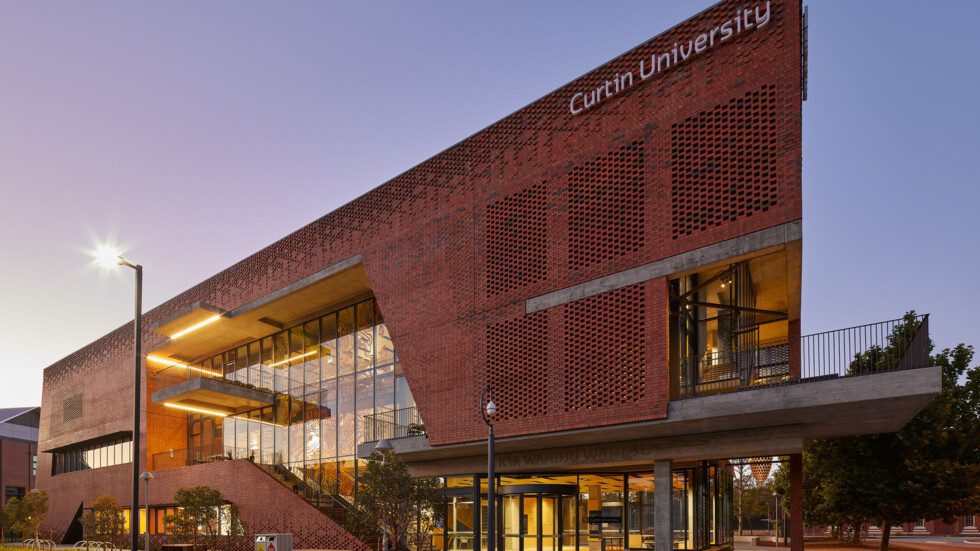 Curtin University Midland Campus was honoured with two awards – The Hillson Beasley Award in Educational Architecture and The Julius Elischer Award in Interior Architecture. Jury members said this was an outstanding project that brings Curtin into Midland.
Celebrated for its unique character and enrichment of public realm, Curtin's Cycle Hub also won the The Jeffrey Howlett Award in the Public Architecture category and received a commendation in the Urban Design section.
Judging of awards was particularly difficult this year due to COVID-19 as the jury could not visit the shortlisted structures in person. Instead, the architects organised extended Zoom tours, trying to give jurors a feel of the buildings and their unique spatial qualities.
A huge congratulations to Lyons and Silver Thomas Hanley, the architects responsible for Midland Campus and to Coniglio Ainsworth Architects and Place Laboratory who worked with Curtin on the Cycle Hub. These projects will now progress to the National Architecture Awards to be announced in November.
Share this article
Help extend our voice and share this within your network.