9 November, 2021
Introducing Curtin Parcel Lockers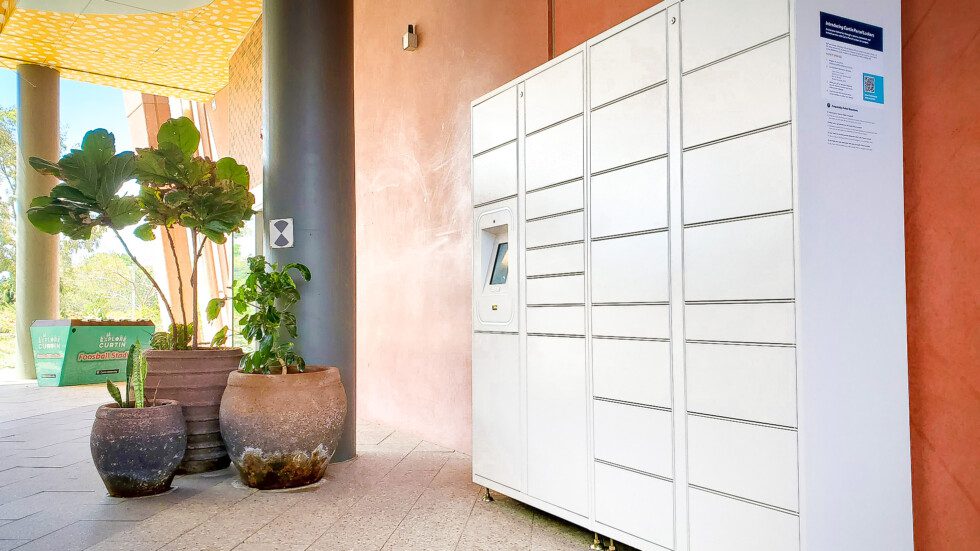 Access your deliveries through a secure, convenient and instant service with Curtin Parcel Lockers on campus.
Staff and students can now register to use the Curtin Parcel Locker service for personal and professional deliveries, located on the ground floor next to Building 408.
How it works:
Register for an account.
Use the below address for deliveries:
Curtin Parcel Locker Wesfarmers Court, Building 408 Kent St, Bentley Western Australia, 6102
When your parcel has been delivered, you will receive a one-time use access code via text message.
Input this code into the Curtin Parcel Locker interface to collect your delivery.
Frequently Asked Questions:
Contact our Service Coordination Centre on 9266 2020.
Once you have received a text notification to advise that your parcel has been delivered, you will have 48 hours to collect your parcel.
Dangerous goods such as corrosive or flammable substances and perishable food items are not permitted to be delivered to Curtin Parcel Lockers.
Yes, so long as the parcel does not contain dangerous or perishable items.
No, Curtin Parcel Lockers are a free amenity with no charges to end users.
The maximum size parcel that the lockers can accommodate is 177 x 44 x 45cm.
Share this article
Help extend our voice and share this within your network.