17 December, 2021
Exchange 2021 End of Year Update
We are nearing completion of major construction works in Exchange.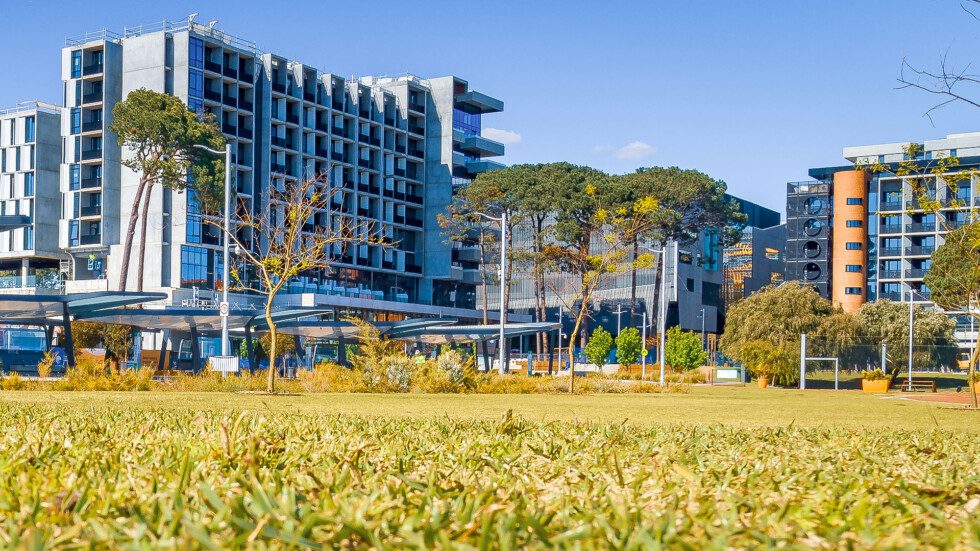 By the end of 2021, Exchange's landmark buildings – Curtin's School of Design and the Built Environment, St Catherine's College, UniLodge Twin Dolphin Hall, Nesuto Curtin Hotel and Zamia Apartments, in addition to key public realm areas such as The Amble and Pine Plaza, will be complete.
We are also thrilled to share that our new accommodation options have been met with high demand and residents and guests will be welcomed to Exchange early in 2022.
Whilst we've reached a major milestone in the completion of these works, additional work will be undertaken in 2022 to complete landscaping and interior fit-out works for a grocer, 14 specialty retailers and industry partners that will also call Exchange home. Whilst we'll do our best to limit disruptions, please keep an eye out for updates, and while in the area, follow signage advice and take care.
For more information and updates on Exchange including retailer announcements, visit exchange.curtin.edu.au and follow Curtin Exchange on Instagram
Share this article
Help extend our voice and share this within your network.