31 August, 2023
Your Destination for Authentic Italian Delights
Benvenuti a La Vita! Your Italian hub for authentic wood-fired pizzas, pastas and a whole lot more.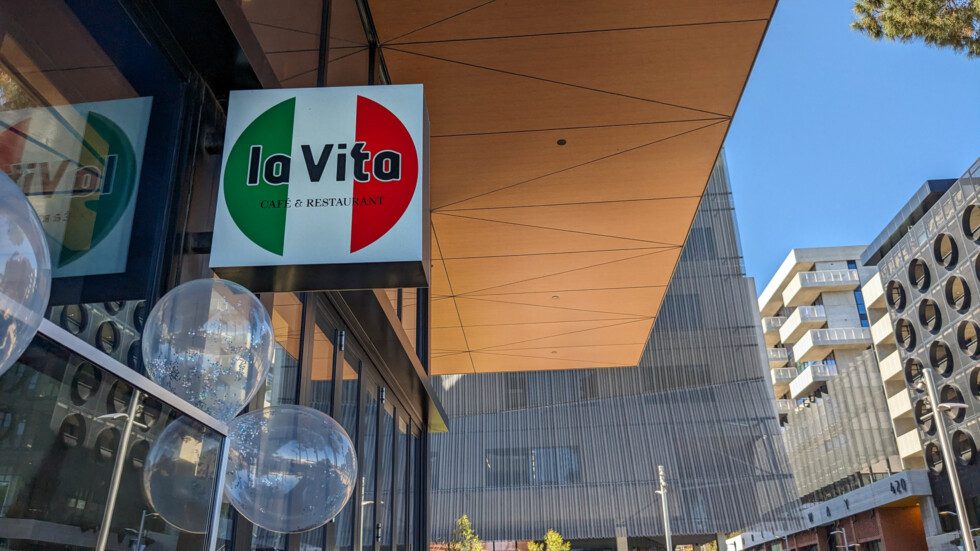 Introducing La Vita, the Exchange Distinct's newest culinary gem!
La Vita serves up Italian classics for breakfast, lunch, dinner, and more everything in between. This includes bruschetta, gnocchi, risotto, salads, and even customisable eggs. Explore their diverse menu, catering to every taste. Plus, they brew great coffee.
While immersing yourself in the sweet life of "la dolce vita" at this aesthetically pleasing venue, there is lots of sweets to try out like a variety of cakes, Nutella pizzas, and house-made tiramisu.
For reservations, call 0450 630 985 or walk in anytime. La Vita is fully licensed, and BYO wine is permitted.
Stay updated on Exchange's latest retailers by connecting with us on Facebook and Instagram.
Location & Opening Hours
Location: B431, Koorliny Way, Exchange.
Opening hours: 7:30am – 10pm Monday through to Friday.
Share this article
Help extend our voice and share this within your network.