6 February, 2023
TL Robertson Library reopened for 2023
After over two years of construction works and a total of 15,000m² of refurbished space, the TL Robertson Library has reopened for 2023.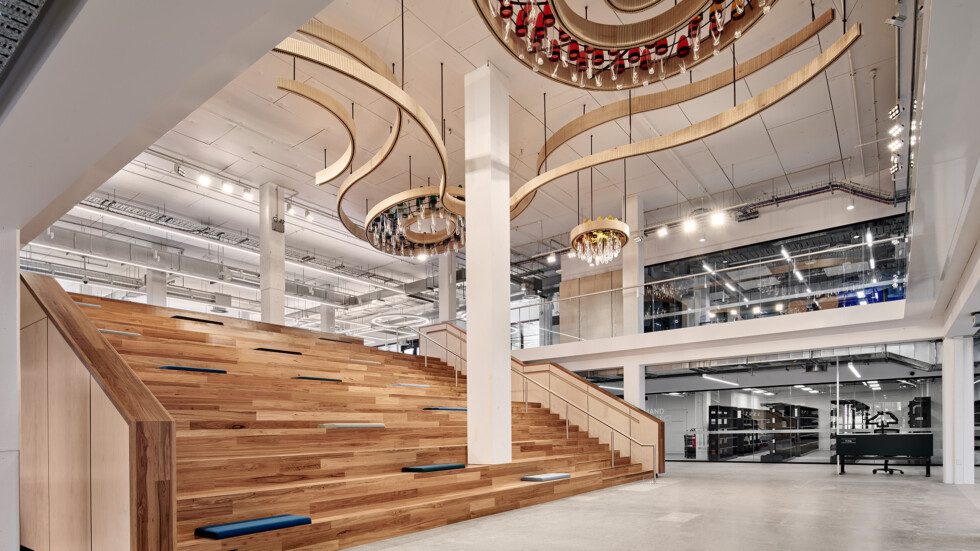 Numerous features were added to address the much-needed replacement of the end-of-life services which will transform the TL Robertson Library into a place of digital innovation and collaboration and enhance the Curtin student experience.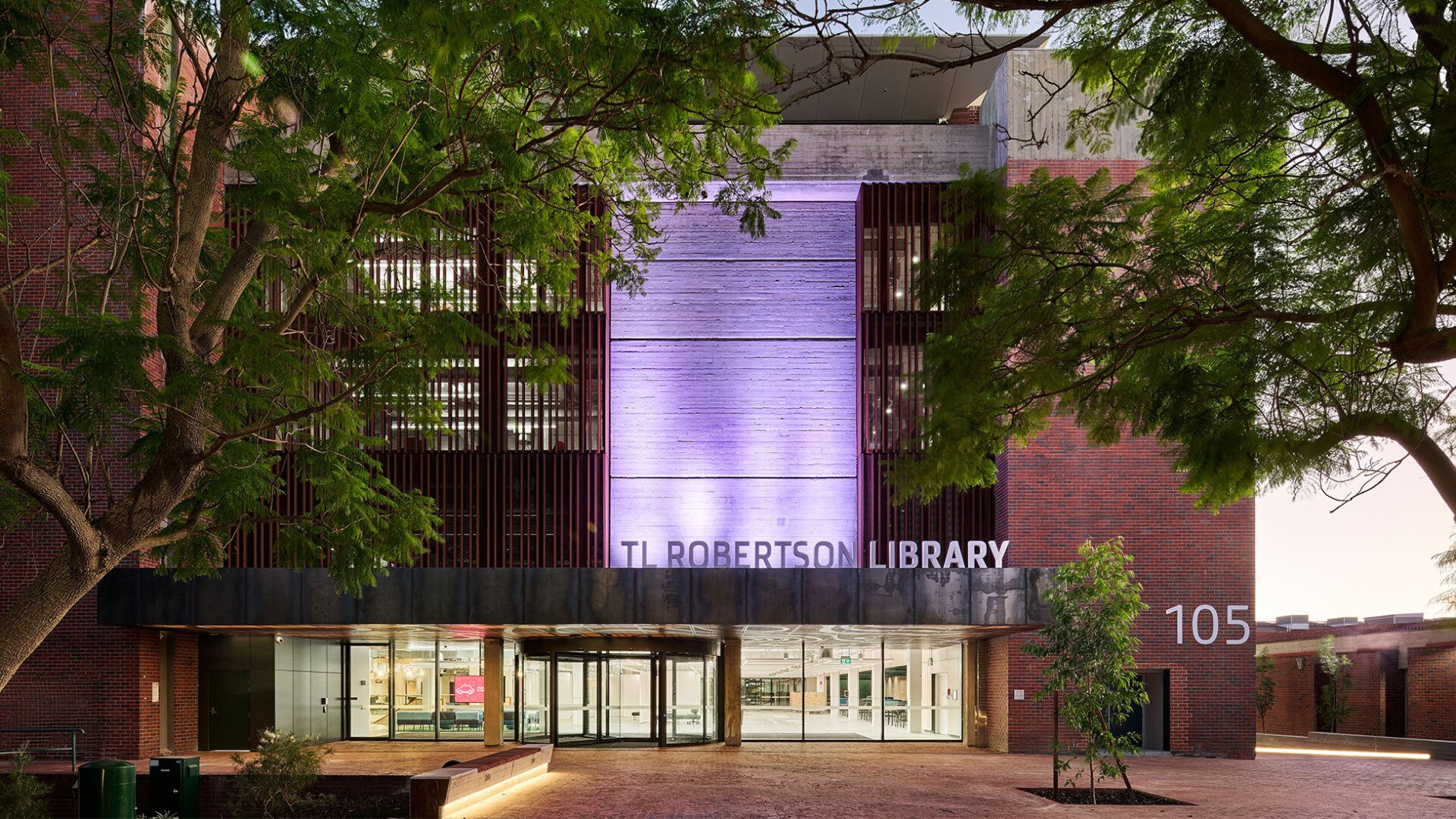 Project features include:
Replacement of end-of-life services and relocation from Level 7 to a new external services tower. This has enabled 2,118m² of new space being added to level 7 (this is additional to the 15,000m² of refurbished area). The floor accommodates various use for events, study areas and a chill-out zone.
A new outdoor terrace space on Level 4 offers a beautiful, green outdoor area with great views over the Henderson Court.
A reading room that overlooks the pines at Henderson Court.
Relocation of a reduced book collection to Level 2, freeing up 3 levels of floor space.
One entire floor dedicated to quiet individual study.
24/7 student kitchen.
A large atrium in the centre of the building with auditorium-style study stairs connecting Levels 2 and 3, suitable for use as a formal and informal event venue.
Reopening of the northern entrance, improving the Library building's connection to the north of campus and Sir Charles Court Promenade.
Important accessibility features including new:

Changing Places facilities
Parents' Room
All gender toilets
Resting room
Equity room

Targeting 5-Star Green Star Design & As Built sustainability rating.
Significant and prominent public art.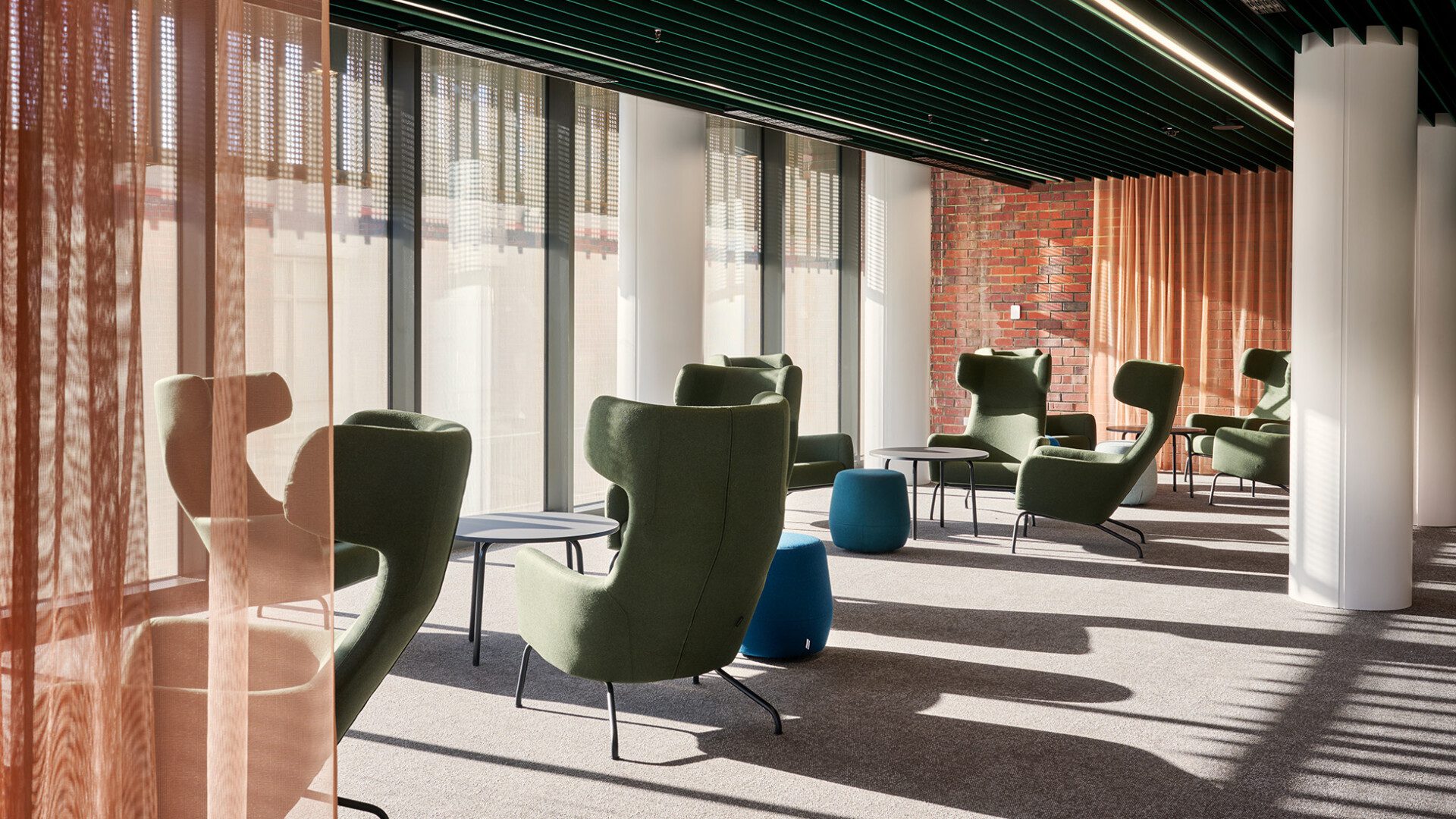 Share this article
Help extend our voice and share this within your network.