28 January, 2022
TL Robertson Library Project 2022 Update
TL Robertson Library refurbishment works are progressing rapidly with major changes becoming visible especially at the building's northern and southern facades as well as internally across Levels 2 & 3.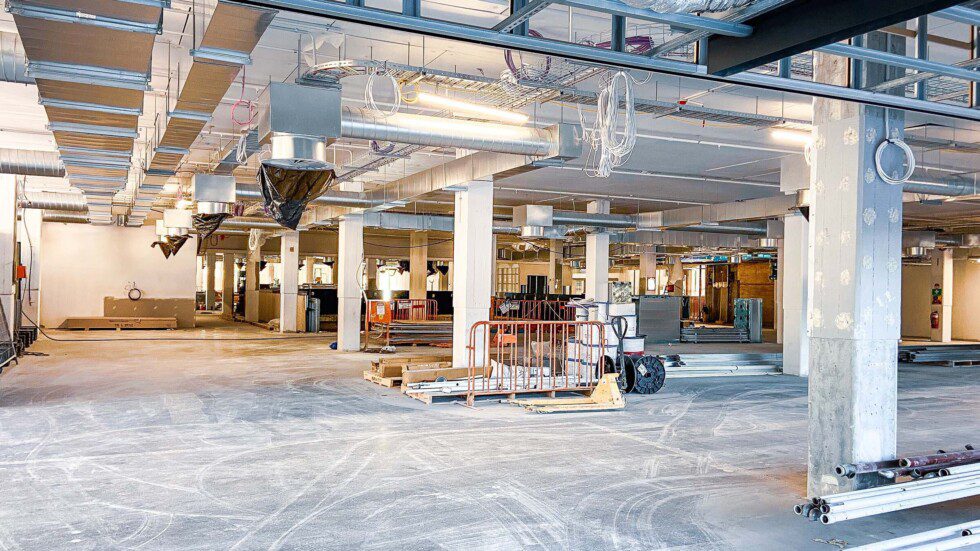 A reminder that the Library Building 105 will remain closed throughout this year with reopening expected for Semester 1, 2023.
Library Locations
To reiterate communications shared by the Library team, the Library is currently located at Library Central in Building 103/106A. This space houses study areas, computers, printing facilities, an equity room, high use books, click and collect services as well as the Library's main help desk.
As of Semester 1, two new Library spaces will become available in Building 201 and Building 418. Library 201 includes newly refurbished study spaces, computer labs, group study areas as well as a parents' room and the postgraduate research students' room. Library 418 will be located on Level 5 of the new School of Design and the Built Environment building and will be dedicated to quiet individual study. We're excited for these spaces to come online very soon!
Signage and wayfinding will continue to be installed leading up to O-Week to help students navigate to these new locations.
Updates and information regarding these spaces will continue to be shared via Curtin University Library social channels and details can be found at library.curtin.edu.au/facilities. 
Sir Charles Court Promenade and Atkinson Forum
The change in program resulting from closing the TL Robertson Library has enabled an earlier delivery of landscaping works through the upper section of Atkinson Forum, to improve connectivity and accessibility in the area.
These landscaping works will commence in the first weeks of Semester 1, 2022 and will require an extended area in the upper section of Atkinson Forum to be closed. This also requires the section of Sir Charles Court Promenade between the Library Building 105 and Building 101 to remain closed. These areas are planned to reopen for Semester 2, 2022.
The map below shows the closure area. Signage will be in place and if you need assistance at any time, please contact the Safer Community Team on 9266 4444.
Once again, we're sorry for the inconvenience and thank students and staff for their continued patience during this project.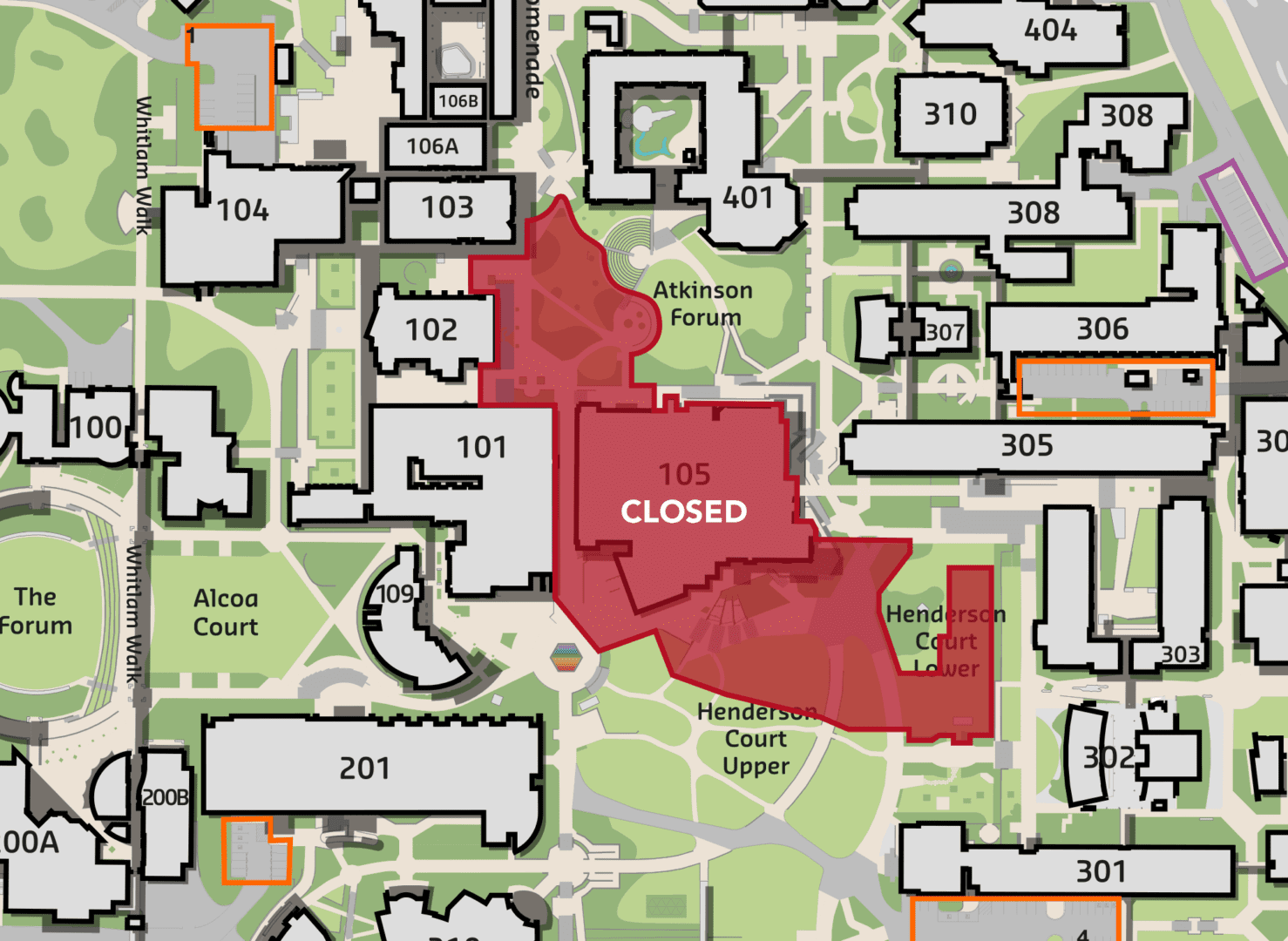 Questions?
We'll continue to provide updates with you this year. In the meantime, if you have any questions about the project, feel welcome to email libraryproject@curtin.edu.au.
Share this article
Help extend our voice and share this within your network.