Stats
The Design & Art Precinct sits at the southern end of Sir Charles Court Promenade on Curtin's Perth Campus. Comprised of Buildings 202, 203 and 212, it houses learning spaces and bespoke facilities including studios, workshops and computer labs for disciplines including Animation and Games, Creative Advertising and Graphic Design, Digital Design, Fashion, Fine Art and Visual Culture.
Project features
Extension to the life of B202, 203 and 212 for the next ten years.
Two new buildings between B202 and B212 with general learning spaces, a project research space and practical distributed learning space.
A prototyping courtyard allowing students to build and prototype medium to large scale works and sculptures in a dry and safe environment.
Digital modelling facilities, a prototyping studio and refreshed wood and metal workshops.
Five new design computer labs.
Upgrades to core services and infrastructure including toilets, lighting, WIFI, IT and AV.
Refurbishment of B110 and B259 to accommodate a new Performing Arts Workshop and Costume/Props Store.
Revitalised landscaping and the addition of gallery walkways and covered pathways.
Improved accessibility, readability and cohesiveness to the precinct.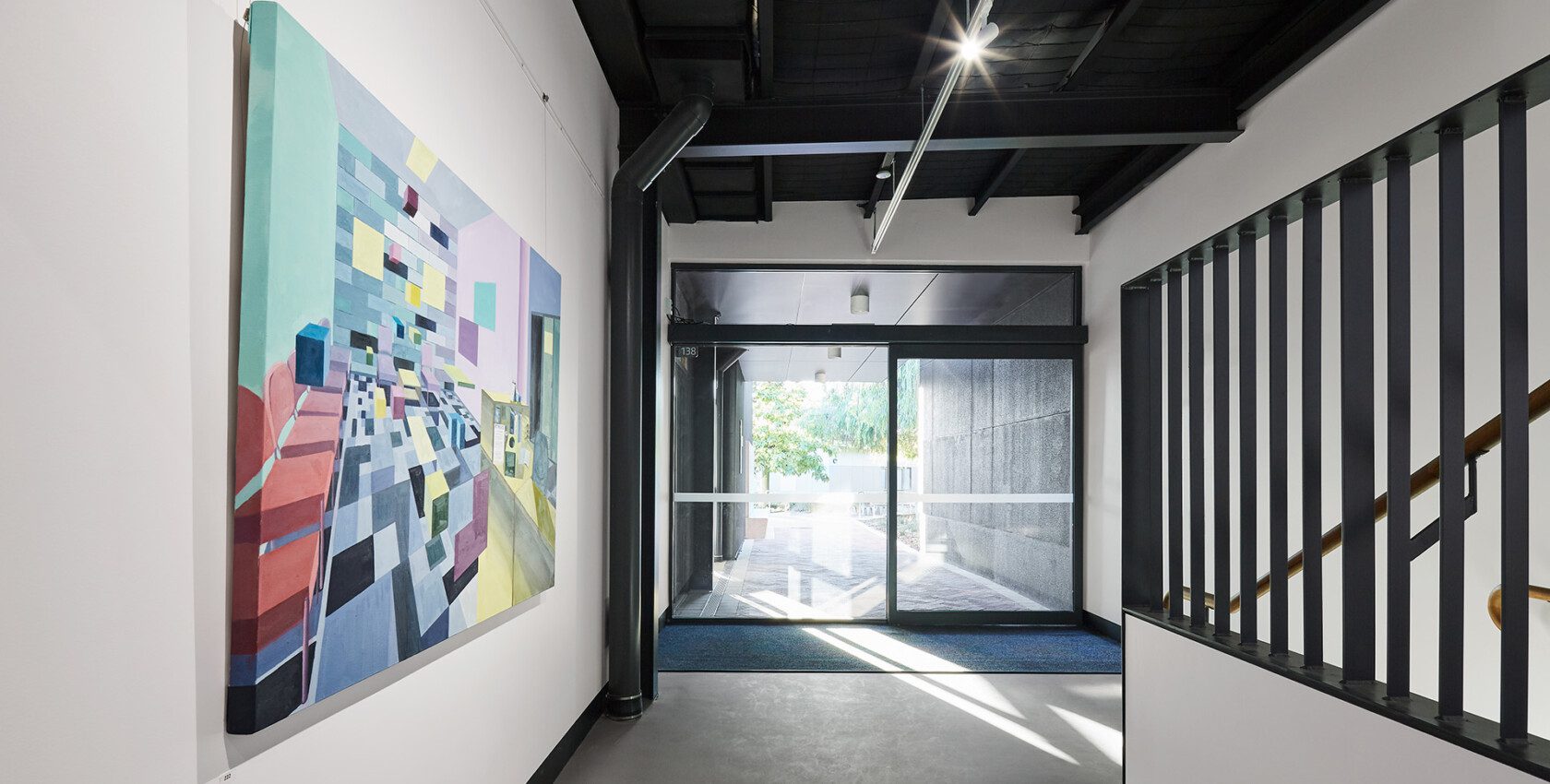 Project benefits
This 'Relife' of the previously outdated facilities ensures the strategic priorities of the Design and Art disciplines can be met over the next ten years and provides a fit-for-purpose learning environment that embraces collaboration, creativity and innovation.
The distributed learning spaces improve student experience by facilitating more innovative and in depth practical demonstrations in a range of technical processes.
The Project Research Space provides a versatile space to curate and display Creative Practice and non-traditional research outputs. The space includes large display space, brown out blinds, assessment space for Masters and Doctoral creative works and mobile walls for flexibility of use. The space also welcomes ad hoc guest lectures and classes.