Stats
Curtin has delivered upgrades to Building 302 Hayman Theatre and toilet facilities to service the East Gate precinct. The upgrade has enhanced the visibility, identity, accessibility and operational elements of the Hayman Theatre, in addition to providing an improved user experience.
Project features
Refurbishment of the B302 foyer with partial weather enclosure
Construction of new all gender toilet facilities
New office space, box office/kiosk, laundry and theatre storage for Hayman Theatre Company within the undercover foyer
Construction of Back of House facilities including toilet, shower and change facilities
Refurbishment of Lecture Theatre 2 to provide a 'black box' rehearsal space
Refurbishment of existing stairs, ramps, handrails to improve accessibility
B302 roof replacement and infrastructure upgrades
Relocation, installation and lighting of 'Sculptural Form', a 4m high sculpture by Tony Jones, previously located at Tech Park B603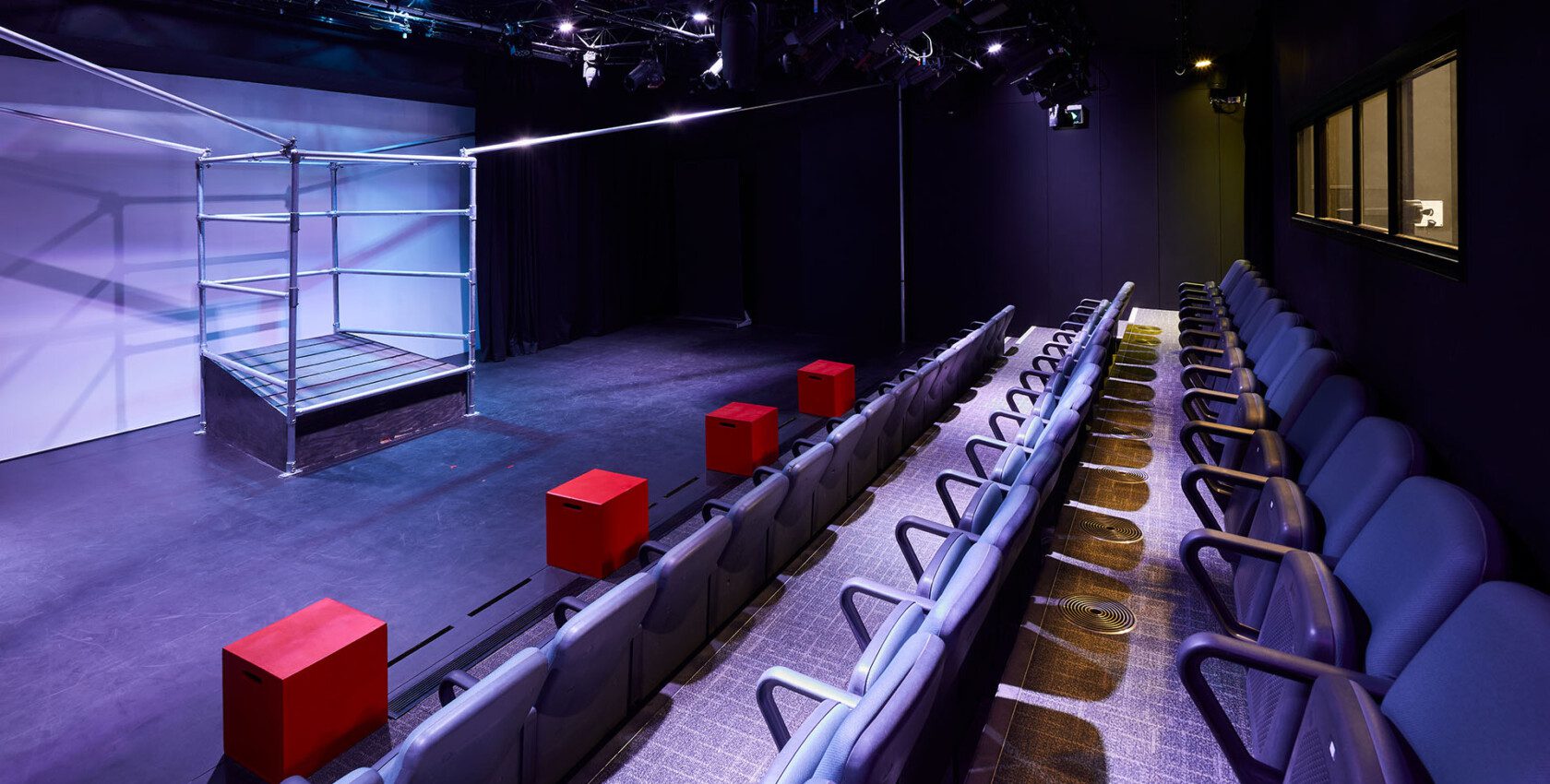 Project benefits
Upgrades to B302 and construction of associated facilities highlight the University's commitment to the Faculty of Humanities and the Hayman Theatre Company. In addition to enhancing the East Gate Precinct, the project has overcome the previous shortfall of sanitary facilities and improved wayfinding for those entering from Brand Drive and the Curtin Bus Station. Extending the life of Building 302 has assisted to improve the Hayman Theatre's acoustic performance, rejuvenate its foyer and provide much needed rehearsal space for the Company.