Stats
Hames Sharley, Schmidt Hammer Lassen

Architects
The TL Robertson Library (Building 105), built in 1972, now requires significant infrastructure works to address end-of-life services and ensure reliable and sustainable operations moving forward. The required works present an opportunity to extend the scope of the project to also modernise the building's facilities and respond to the contemporary needs of the Curtin community.
Local architect, Hames Sharley have partnered with international architecture firm, Schmidt Hammer Lassen to deliver the project's design solution. Schmidt Hammer Lassen bring global expertise to contemporary library design, including experience in China, New Zealand, Canada and Denmark.
The re-design focuses on preserving the building's iconic brutalist architecture, whilst creating additional internal space through the construction of a new services tower and revitalising internal spaces to facilitate an exemplar experience in informal learning, knowledge sharing and collaboration across disciplines. The design will also enhance the Library's connection with Sir Charles Court Promenade and surrounding public realm areas.
Project features
Replacement of end-of-life services and relocation from Level 7 to a new external services tower
Relocation of a reduced book collection to Level 2 in order to utilise other levels for use by students and staff, reflecting the transition from 'collection to connection'
A large atrium in the centre of the building with auditorium-style study stairs connecting Levels 2 and 3, suitable for use as a formal and informal event venue
New flexible teaching spaces
New amenities including additional toilets and a 24/7 student kitchen
Improved accessibility to Sir Charles Court Promenade and surrounding outdoor areas with highly visible, universally accessible entrances
Targeting 5-Star Green Star Design & As Built sustainability rating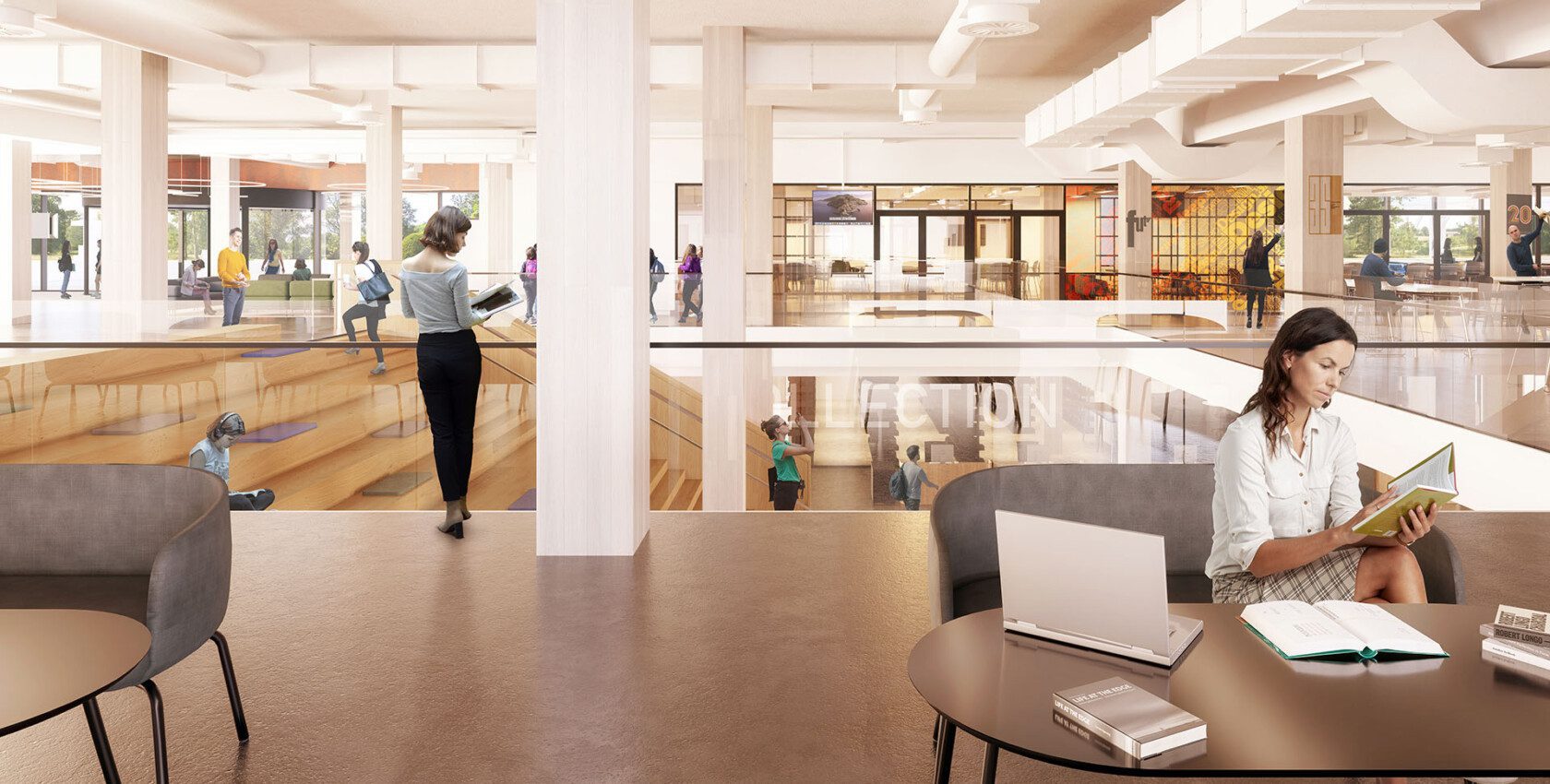 Project benefits
The TL Robertson Library is a landmark at the historical centre of the Perth campus and is an important part of the Curtin student experience. The refurbishment will transform the facility into an informal learning and research hub, showcasing connection and collaboration in addition to collections and technology. The project will have a significant impact on the day-to-day experience for students and the broader community – works will create over 2000sqm of additional usable floor space and excellent new services and amenity.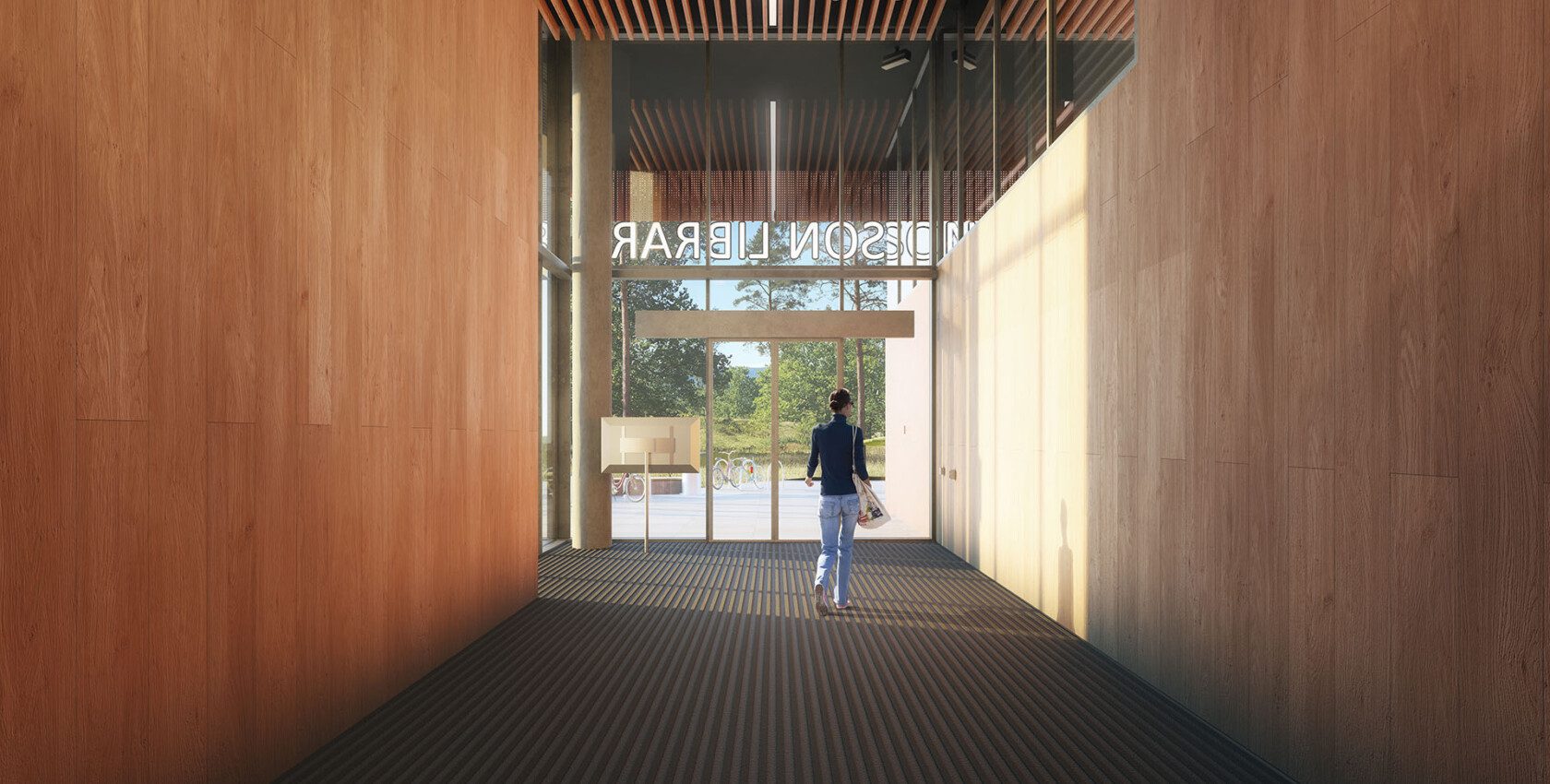 Campus impact
Main construction works commenced in 2021 and while it was anticipated that the works would be completed in stages to enable the Library building to continue operating during construction, the complexity of the project meant the Library closed in December 2021 and will remain closed until February 2023.
Changes have occurred to the temporary library spaces that were operating during 2022. Library 201 and Library 418 have now closed, however, Library Central remains open until O-Week, except during the limited-service period between 17 December 2022 and 2 January 2023.
Updates will continue to be provided via digital communications and on-site signage. Subscribe to the project newsletter below to stay in touch. The project team can also be contacted via email at libraryproject@curtin.edu.au