Stats
2020

Commenced

2021

Completed

701 & 703

Buildings
Construction of the Curtin Medical School Rural Health Campus in Kalgoorlie commenced in December 2020 and was completed in mid-2021. Curtin Medical School received $1.3m in funding from the Commonwealth Department of Health through the Rural Health Multidisciplinary Training (RHMT) program to create these facilities to support the rural clinical training for medical students. The program has enabled Curtin to join a consortium of Western Australian universities who fulfill the requirement of 25% of students to spend at least one academic year in a rural setting through the Rural Clinical School (RCS) of WA.
Selected spaces within Buildings 701 and 703 at Curtin's Kalgoorlie Campus were identified for redesign and refurbishment.
Features
Refurbishment and upgrade of underutilised spaces in B701 into two classrooms for use by Curtin Medical School students, WA School of Mines students, and students from a range of Health Science programs. The spaces will also be used by partner organisations to provide training and accreditation programs for health professionals in the Goldfields
Upgrade and reconfiguration of B703 to create specialist medical teaching spaces including a Simulation Lab and four OSCE (Objective Structured Clinical Examination) rooms
Upgrade existing AV / IT systems to facilitate remote learning
Replacement and upgrade of essential infrastructure
Improvements to the central external courtyard landscape
Improvements to external entry allowing for compliant Universal Access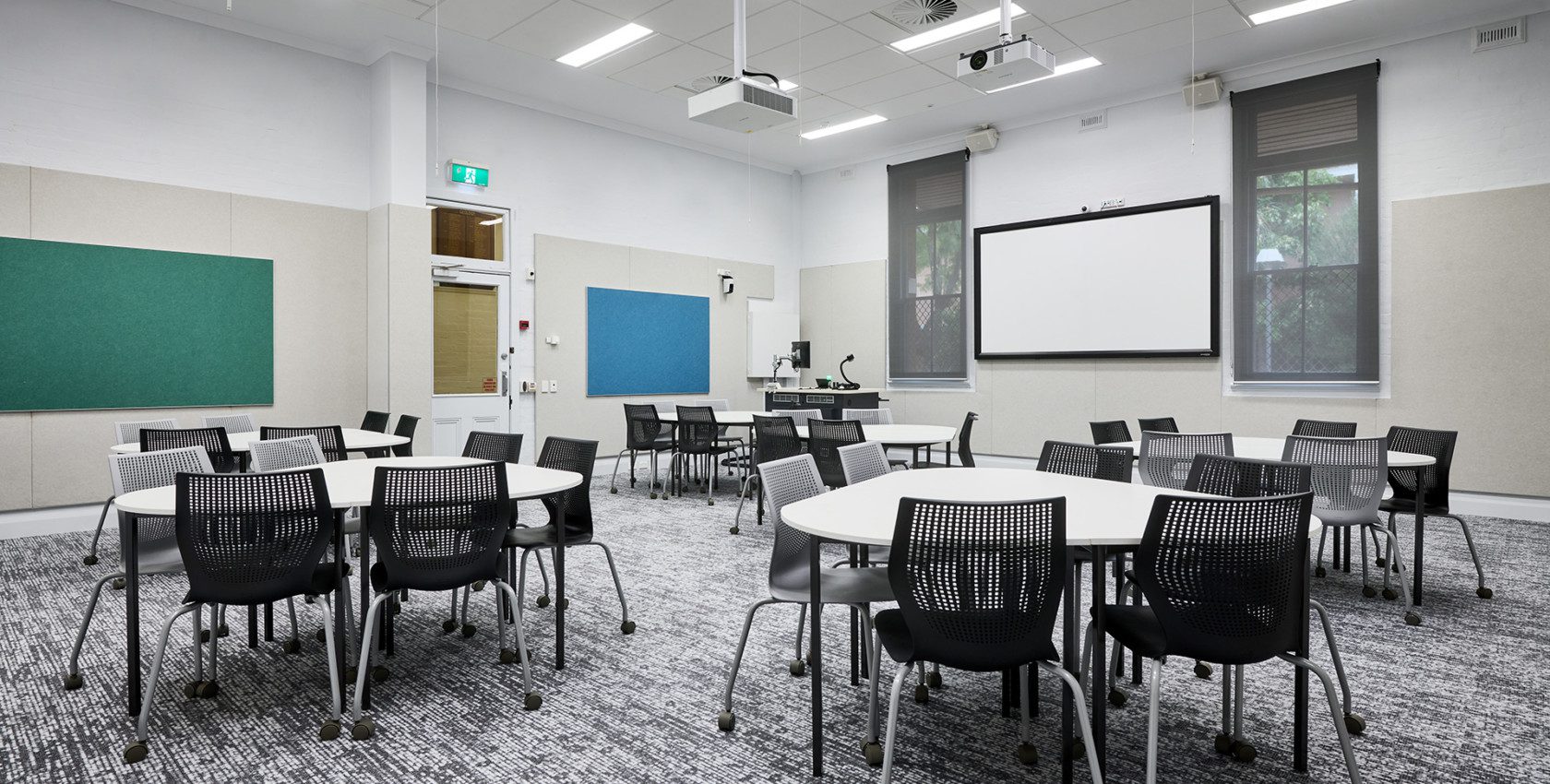 Benefits
This project represented a strategic opportunity to establish a multi-disciplinary training facility on Kalgoorlie Campus, leveraging the University's presence in the Goldfield's region. The upgraded spaces accommodate Curtin Medical School Rural Training Coordination staff and provide space for research, learning and teaching, for medical, nursing and allied health students.
With its focus on rural and remote medical practice across all five years of learning, the Curtin Medical School curriculum benefits from the development of this Rural Health Campus in Kalgoorlie and Curtin's engagement in the Rural Clinical School of WA program.