Explore Curtin Properties
Properties, Facilities & Development (PF&D) plays an important role in ensuring Curtin's physical presence enables ongoing transformation and supports the University's vision to be a recognised global leader in research, education and engagement.
Curtin projects
Creating a vibrant urban hub of economic vitality, world-class knowledge, sustainable living, creative spirit and cultural diversity - to build the City of Innovation at Perth Campus.
Sustainability woven into the very fabric of Curtin University
From planning and execution to the Curtin Living Campus, our buildings are alive with well-considered sustainability at the very core.
Sustainability at Curtin


Vertical Axis Wind Turbines

WA Electricity Sources

Thermal Storage Tanks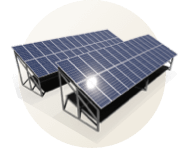 Solar Generation