2 August, 2021
TL Robertson Library will be closed during 2022
The TL Robertson Library, built in 1972, requires significant infrastructure works to address end-of-life services and ensure reliable and sustainable operations moving forward.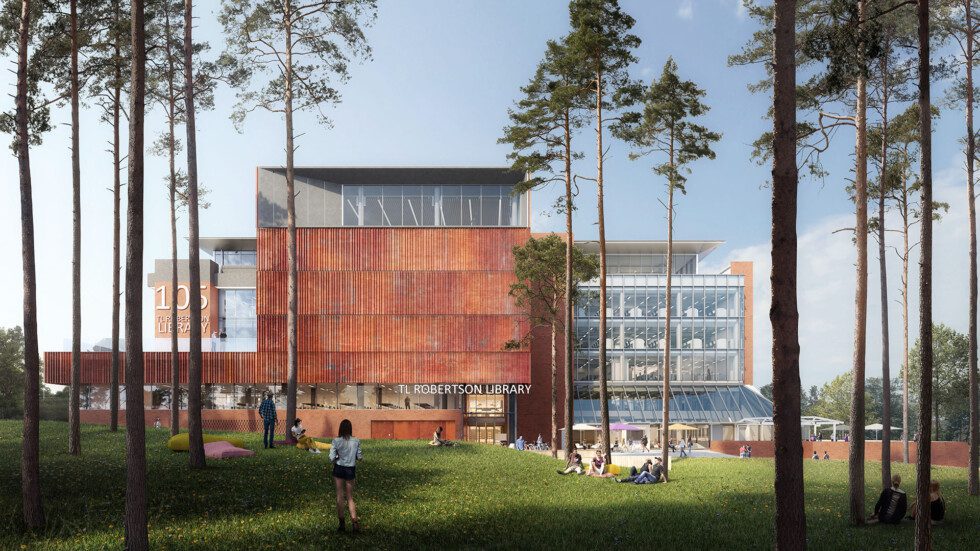 These requirements also presented an opportunity to also modernise the building's facilities and respond to the contemporary needs of the Curtin community.
It had been anticipated that these works would be completed in stages over coming years to ensure the Library building could remain operational throughout the construction program. However, the complexity of the project has meant that this decision has been reconsidered and the TL Robertson Library will now be closed from December 2021 – February 2023.
During the closure period, Library services including study spaces, 24/7 areas, computers, printing, copying, scanning and 'click and collect' will continue to be available across three hubs located in Buildings 103/106, 201 and 418. Interior fit-out works will be undertaken over the coming months to ensure these spaces are inviting and functional both for students, and staff being temporarily relocated.
Closing the Library building completely for this period will enable the construction to be undertaken with increased safety and efficiency, and will deliver a superior student experience both through interim solutions, and through the delivery of a world-class Library sooner than originally planned.
We understand that the Library refurbishment is highly disruptive and thank everyone for their continued understanding, support and cooperation as we seek to deliver this project as safely and quickly as possible. Upon completion, our TL Robertson Library will be transformed – featuring an additional 2000sqm of usable space, stunning informal learning, study and social spaces, integrated digital innovation and enhanced natural light and connection with outdoor spaces. It will be an invaluable asset for the Curtin community.
Further details will continue to be provided. In the meantime, please visit the Library project page for further project information, including the opportunity to subscribe to the project newsletter.
Share this article
Help extend our voice and share this within your network.